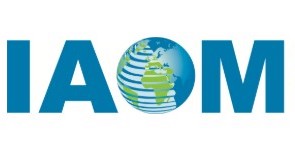 About Speech Tree Therapy
Speech Tree Therapy specializes in customized therapy for each individual client. Each of our experienced team members have been trained to work with children with a range of developmental and auditory challenges.
Speech Tree Therapy prides itself on solid, professional speech and language therapy. An important part of our training is consistently participating in continuing education courses to best serve our clients. All clinicians are fully licensed in the state of Maryland, members of the American Speech and Hearing Association (ASHA), and trained in PROMPT (www.promptinstitute.com).

Diane H. Bandholz MS, CCC-SLP
Diane H. Bandholz, M.S., CCC-SLP is the founder and director of Speechtree Therapy. She received her graduate degree from Loyola College in Maryland. Diane has worked with a diverse group of clients throughout her career and she believes strongly in collaboration with other professionals. She is dedicated to providing compassionate, collaborative therapy to pediatric clients with a wide range of needs/disorders. Diane is passionate about finding the root cause of the issue to make effective lasting changes to her clients lives.
Diane is a lifelong learner, receiving the ACE award from the American Speech Language Hearing Association (ASHA) in 2020, in order to bring her clients the most up to date research and intervention. She has specialized training in PROMPT, Floortime/DIR, Social thinking, ILS language program, executive function disorders, feeding disoders and Orofacial Myofunctional Disorders (OMD). She is a member of the American Speech Language Hearing Association (ASHA) and the International Association of Orofacial Myology (IAOM).

Jessica Hawkins MA, CCC-SLP
Jessica Hawkins, MA, CCC-SLP is a nationally certified and state licensed speech language pathologist and certified yoga teacher with 14 years of experience working in pediatric settings. Jessica received her Bachelor's and Master's degrees from the University of MD. During her professional career, Jessica has had the opportunity to work with a variety of populations and disorders including developmental delays, feeding/oral motor disorders, Down Syndrome, Autism, Childhood Apraxia of Speech, language based literacy disorders, fluency disorders, medically fragile children, articulation/phonological disorders, processing disorders, ADHD, and anxiety based language disorders. She has received specialized training in feeding assessment/intervention, childhood apraxia of speech, Autism Spectrum DIsorders, The Floortime Method, basic sign language, PECS, PROMPT, Social Thinking and Talk Yoga. Jessica is trained in the Social-Emotional Foundations for Early Learning (SEFEL/Pyramid model and reflective coaching), enabling her to become adept at helping families handle issues that underlie the development of speech and language including sleep, feeding, behavior, and play skills. She has a keen eye for recognizing the importance of developing a solid foundation for development to build upon.

Monica Churm MA, CCC-SLP
Monica Churm, MA, CCC-SLP attended Syracuse University for her undergraduate degree where she graduated with a Bachelor of Sciences in Communication Sciences and Disorders in 2005. She continued on to University of Maryland – College Park to get her Masters of the Arts in Hearing and Speech Sciences in 2007. Monica currently works part time as a speech-language pathologist with the Montgomery County Infants and Toddlers Program in Gaithersburg. She previously spent 5 years working in an inclusion setting in an elementary school. Monica has been with Speechtree Therapy since 2009 and has completed both the Introduction to PROMPT and Bridging PROMPT Technique to Intervention programs. She is also certified in the Hanen – More Than Words Program. Her areas of interest include articulation/phonological disorders, specific language impairment, early language development, pragmatics, behavioral feeding needs, and autism spectrum disorder. Monica believes in incorporating practical strategies into a child's daily life to both involve parents in progress and assist with carryover of skills.

Heather Goldstein MA, CCC-SLP
Heather Goldstein received her undergraduate degree in Speech Pathology and Audiology from Miami University in Ohio and completed her master's in Speech Language Pathology at the University of Maryland in College Park. She is currently employed in a public school system and, in addition, works with clients in private settings. Her special interests include helping and learning from children with apraxia, articulation and phonological impairments, autism spectrum disorders (ASD), down syndrome, fluency disorders, and receptive/expressive language delays. She has special training in PROMPT and Cycles therapies.
Ms. Goldstein believes a child's progress is contingent upon a team-based approach, as well as intervention that fosters a sense of success by building upon a child's strengths.

Alison W. Hughes MS, CCC-SLP
Alison Hughes is an ASHA certified Speech-Language Pathologist. She received her Bachelor of Arts in Hearing and
Speech Sciences from the University of Maryland and her Master of Science in Speech-Language Pathology from the
University of the District of Columbia. There, she completed extensive research in the area of treatment for motor
speech disorders, including apraxia of speech.
Alison has more than a decade of experience in treating pediatric speech, language and feeding disorders. In her
practice, she focuses on the development of the whole child and places a special emphasis on collaborating with a
child's family, medical professionals, and educational teams to ensure the best possible outcomes for each of her
clients. Alison is passionate about staying up to date on the most current research and best practices in the field.
Alison regularly attends continuing education courses and has completed specialized trainings in the areas
PROMPT©, Social Thinking®, Orofacial Myofunctional Disorders (OMDs), Speech Sound Disorders, Language and
Auditory Processing, and Executive Functioning deficits. Alison is also a certified TalkYoga© provider.

Courtney Jason, MS, CCC-SLP
Courtney Jason, M.S. CCC-SLP is an ASHA certified speech pathologist. She is also certified to practice in the state of Maryland. Courtney received her undergraduate degree at The Pennsylvania State University in 2014. She continued on to receive her master's degree at The Pennsylvania State University in 2016. During her time there, she was a recipient of the Children's Communicative Competence Grant, which allowed her to extensively study and participate in research in the area of Augmentative and Alternative Communication. Courtney has 5 years of experiences working in educational and clinical settings with children ranging from 3-18 years of age. She has experience working with speech sound disorders, language delays/disorders, AAC, feeding and swallowing, multiple disabilities, Apraxia of Speech, and Orofacial Myofunctional Disorders.
Courtney believes in lifelong learning, and practices this herself through continuing education and staying up to date on evidence based practices. She has received specialized training in Augmentative and Alternative Communication, the Accessible Literacy Learning Curriculum, The Greenspan Floortime Method, the Picture Exchange Communication System (PECS), Orofacial Myofunctional Disorders, and the Tongue Tips, Tiny Tongue Tips, and Thumbs Up programs.
When Courtney is not working with her students and clients, she enjoys spending time with her husband and dog, Stella! You can find them outside walking, hiking, and running together.